It's Wednesday and you know what that means? Time to link up your favorite things for this week for What I'm Loving Wednesday!
Here we go!
I'm loving all of the 4th of July pins on
Pinterest
lately. There are some crazy cute ideas out there for decorating and celebrating the holiday. I'm pretty sure that wreath is next up on my crafting list.
I've always had super sensitive skin and it goes crazy after I shave my legs. Since it's so hot and I've been shaving more for shorts weather, I've come to love this baby oil gel to pieces. My legs are so smooth afterwards and they don't break out in a rash! Hallelujah!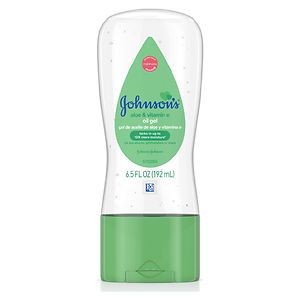 Orange is the New Black is my latest t.v. obsession. This show fascinates me. I'm trying to be careful while watching it, an episode a day, otherwise I'll binge watch it until the season is over and I'll be left waiting another year for the next season! An addiction I tell ya.
Time to link up your favorites! Pick 3-5 things that are making you smile this week and tell us about them. Use the image below and link up! It's always fun finding new ideas.