It's November?!?! How in the world did that happen? This school year is flying by and we're just getting started on my favorite time of year. I love the holidays and all of the family time. In the spirit of the month of November, I thought I'd do a Thankful Thursday post and give a little shout out to the things I am thankful for today, no matter how big or small.
Today I am thankful for coworkers who keep me laughing. Sometimes they say exactly what I'm thinking and it reminds me I'm not in this alone. Sometimes they find sunshine in things I only saw rain in and it reminds me to see the light.
I'm thankful for the health of my family. My grandma has been in the hospital this past week and it's a quick reminder of how fragile life is and how we should cherish each moment we have with one another.
Finally, I'm thankful for Mr. Sketch smelly markers. Yeah, I said it. They're fantastic. Well, most of them. I could totes do without the black licorice scent.
What are you thankful for?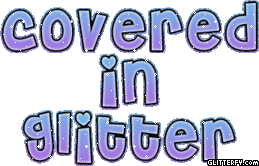 [Glitterfy.com - *Glitter Words*]