Happy Wednesday! It's time for my weekly link up- What I'm Loving Wednesday!
This link up helps me reflect on my week and stay in the moment and positive.
So here goes:
Scholastic Warehouse Sales
Holy motherlode Batman! It was like the Costco of books- most of them at 50% off. I took my mom with me and we scoured the aisles. I scored some books for my nephew's birthday in August, some summer reads for myself, and of course, a bunch for my classroom. My mom was really excited about the box they came in. Hah!
My Fitbit Flex
I love that a couple of my friends have a Fitbit now and there's some friendly competition going on that's keeping me moving every day.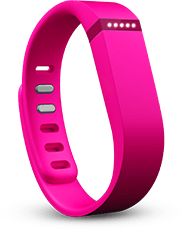 Funny Finds on Pinterest
Whenever I need a smile I like to look at my
'Hilarious' board on Pinterest to make me laugh.
If you're on Pinterest make sure you're
following me
! If you're not...
It's your turn to link up and tell about your favorite things this week!