It's Wednesday so it's time to link up with some things you're loving this week!
Pretty obvious right? This week I am filled with extra gratitude for some friends and family who showed me some love when I was feeling quite awful. It's the little things that end up being the big things!
I am not usually someone who likes change, but when it comes to my desktop and iphone wallpaper, I get bored easily. I think I change my wallpaper on my computer, iPad, and iPhone every week. It's pretty ridiculous. I found this wallpaper app called Cuptakes about a year ago and it continues to feed my addiction make me happy every month!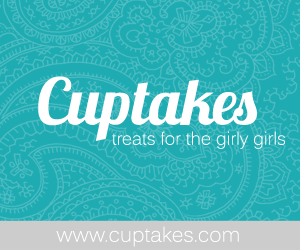 The wallpapers are super cute- chevron, polka dots, stripes, flowers, etc. and every month they update the app to add more wallpapers. So fun!
By the way, I always feel super cheesy blogging about apps and the like, as I'm afraid people will think I'm being asked to blog about them. Please know that I'm only sharing this app in case you are a wallpaper fiend like I am!
3. 4th of July on Pinterest
Finally, this week I'm loving all of the fun 4th of July pins on Pinterest. I've never been a big fan of celebrating the holiday and I'm really not that interested in fireworks. Debbie Downer, I know.
But for some reason, 4th of July pins make me happy!
Your turn to link up with what you're loving this week! Remember, anything goes. Link up 10 things or 1 thing. Pictures you love, products you love, anything that's on your mind and in your heart this week!