I'm very excited today to be a part of Primary Possibilities' New Year, New Ideas, New Possibilities Linky Party! This linky party has bloggers guest posting on other sites so that everyone can share and collect ideas, find new blogs, and "meet" new people.
Hi there! I'm Megan from I Teach. What's Your Super Power?
I'm still on Christmas break right now and am having a hard time getting myself out of fun mode and back into school work mode. So, today instead of parting some bits of life changing teacher wisdom, I'm going to share a fun Valentine's Day activity. I can't claim this one. Another teacher shared it with me a loooooong time ago.
It all starts with this book: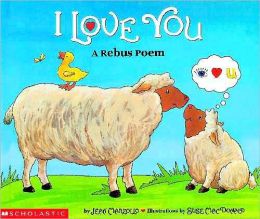 This is a super sweet book. Each set of pages follows a rhyming pattern. The first set of pages are:
Every flower loves a tree,
Each page continues this way. The first three lines rhyme and the last line is always "And I love you." Honestly, my kids enjoy it but give me a crazy look because it's too young for them compared to our usual read alouds. After reading it, I tell them that we're going to make a similar book to share with our friends in Kindergarten.
Using this planning page, first I model, and then they plan independently:
Then they make their final copies. (I wish I had some old pictures!!) We put them together as a class book or two and pass them on to Kindergarten. Since it's a rebus book, all of the kindergarteners are able to read them, regardless of where they currently are.
Don't forget to visit
We Are ALL Special's blog
to see what Covered in Glitter and Glue is up to!

Enjoy your weekend!