Happy Veteran's Day! I appreciate all of the sweet words left in the comments about my family member's health. I puffy heart the kindness. We're trying to remain positive and make the most of what we have left with her.
I have been perusing
Pinterest
trying to figure out what handmade goodies I can have the students make for the month of December. I love having them make the cinnamon applesauce ornaments because they turn out cute and the classroom smells soooo good while they are drying!
This year...I may just have them add glitter. What what?!
I also fell in love with
A Cupcake for the Teacher's
snowman ornaments. They are adorable! As is pretty much everything on her site. If you haven't been there...go.
What kind of handmade projects do you have your little cherubs create in December?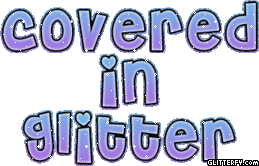 [Glitterfy.com - *Glitter Words*]